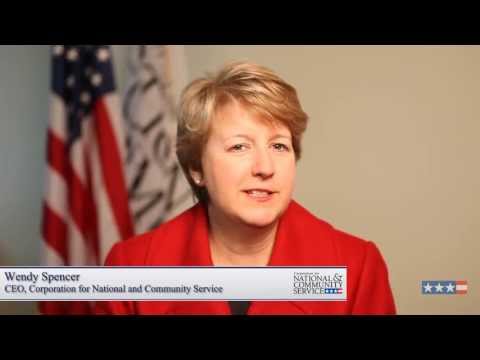 Click above to watch video
Volunteering as a Pathway to Employment Report
The National Service to Employment Project (NextSTEP) conducts research, provides technical assistance, and creates demonstration projects focusing on people with disabilities in volunteer and community-service roles. NextSTEP promotes service as a way to contribute to the community, gain valuable skills, explore career paths, and develop social networks that can lead to meaningful employment.
National service can provide individuals with the opportunity to prepare for meaningful employment and post-secondary education while serving their communities. By engaging in national service, service members experience personal growth, professional growth, and growth as a community member.
Visit NextSTEP's sister T/A center for information on disability inclusion.
The National Service Inclusion Project (NSIP)
★WHO ARE YOU?★
★
CNCS grantees, potential grantees, programs, & staff
Learn how service members can make the most of the service experience and translate it into post-service opportunities.
★
Prospective, current, & former service volunteers & their families
Learn about opportunities to build skills and networks through national service.
★
Businesses, prospective employers, & business advocates
Learn how national service develops the knowledge and reliability that you want in an easily tapped pool of dynamic potential employees.
★
State & local agencies, educators, & policy makers
Learn about the value of national service and how to use it as an effective tool for preparing people with disabilities for employment.